Reclaimed Antique Brick Patio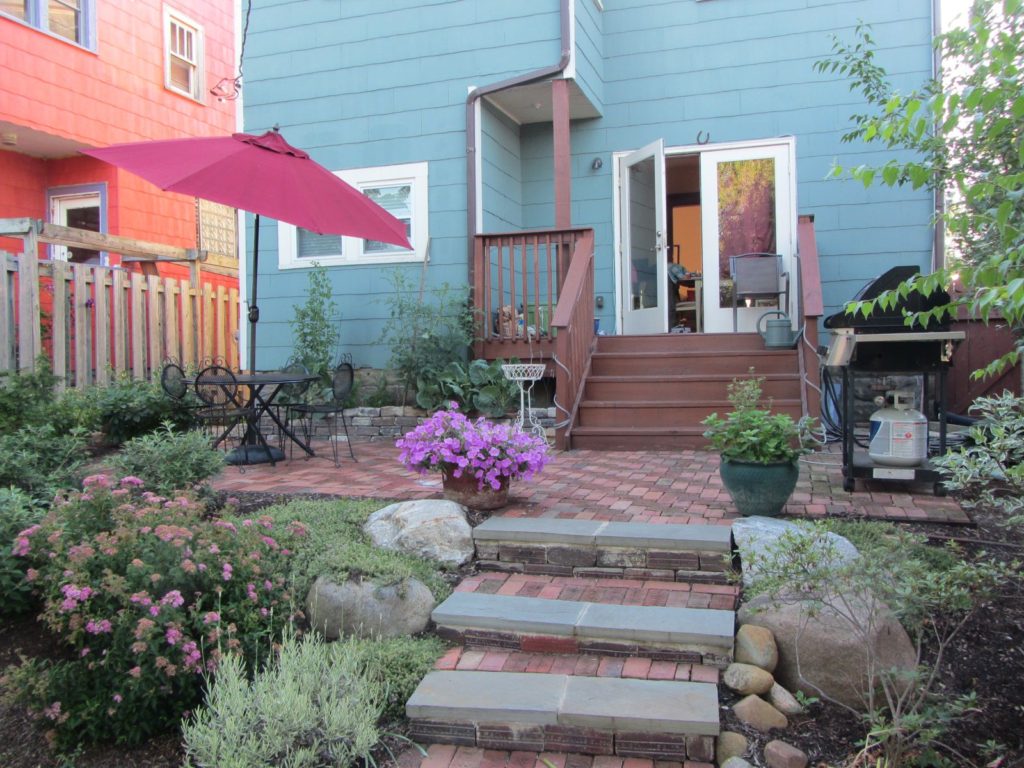 Here is a photo montage of antique reclaimed bricks that I used to build a terraced patio in my backyard.  This site location was challenging because the backyard had a steep slope right off of the back deck.  We had to build up the area several feet with crushed compacted layers of Item 4 gravel.  At the same time we used excavated soil to help retain the slope and create a planting bed for perennials and flowers.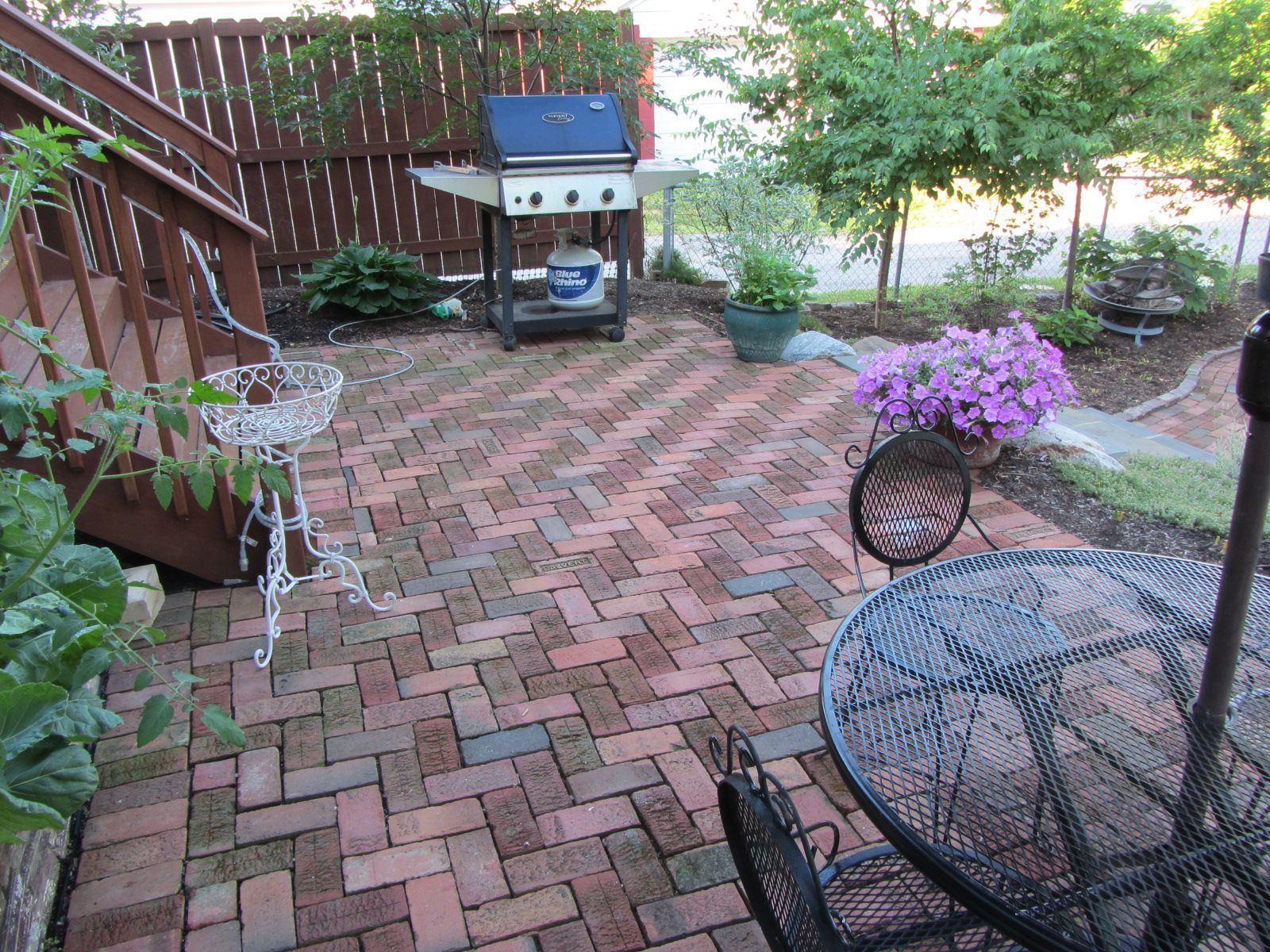 Here is a side view of the patio.  I installed the brick using a herringbone pattern.  Every once and a while I would turn over a brick to reveal the brick makers name ( Calvert Brick Company Circa 1900 ) on the face.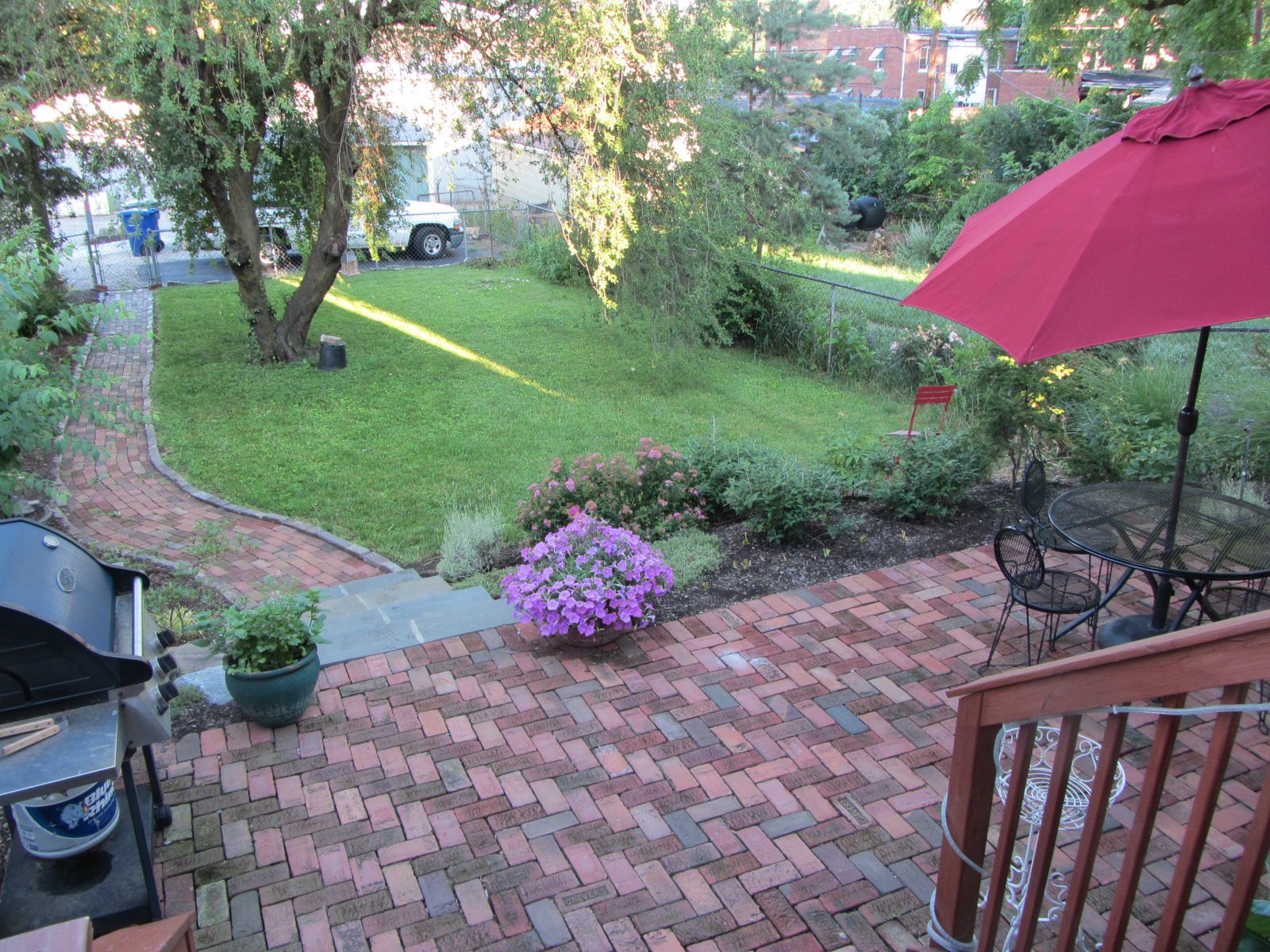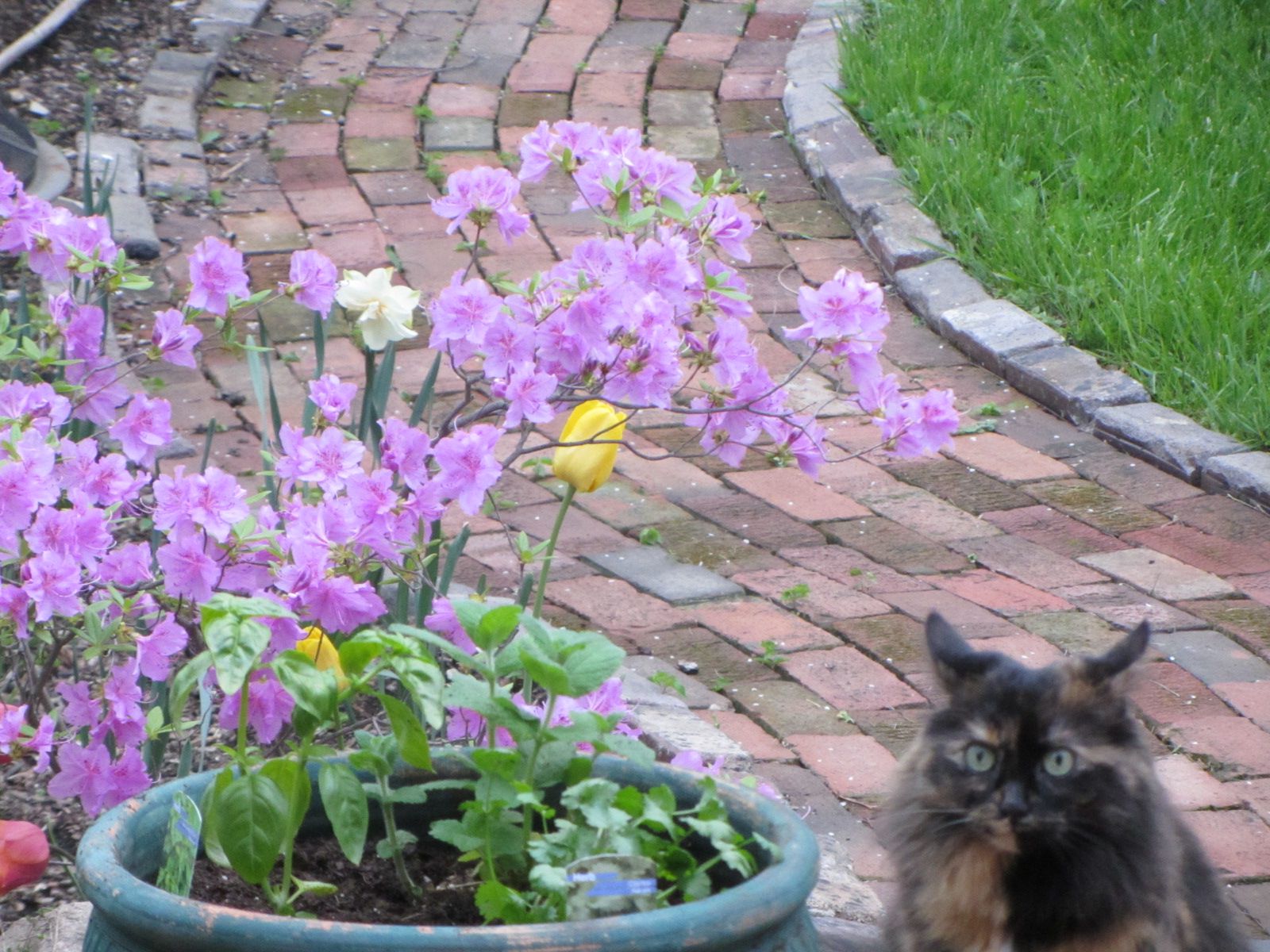 This is a photo of my cat Mable... She is actually unhappy because she is out of focus.  I was actually shooting the beautiful Herbert Azalea next to her.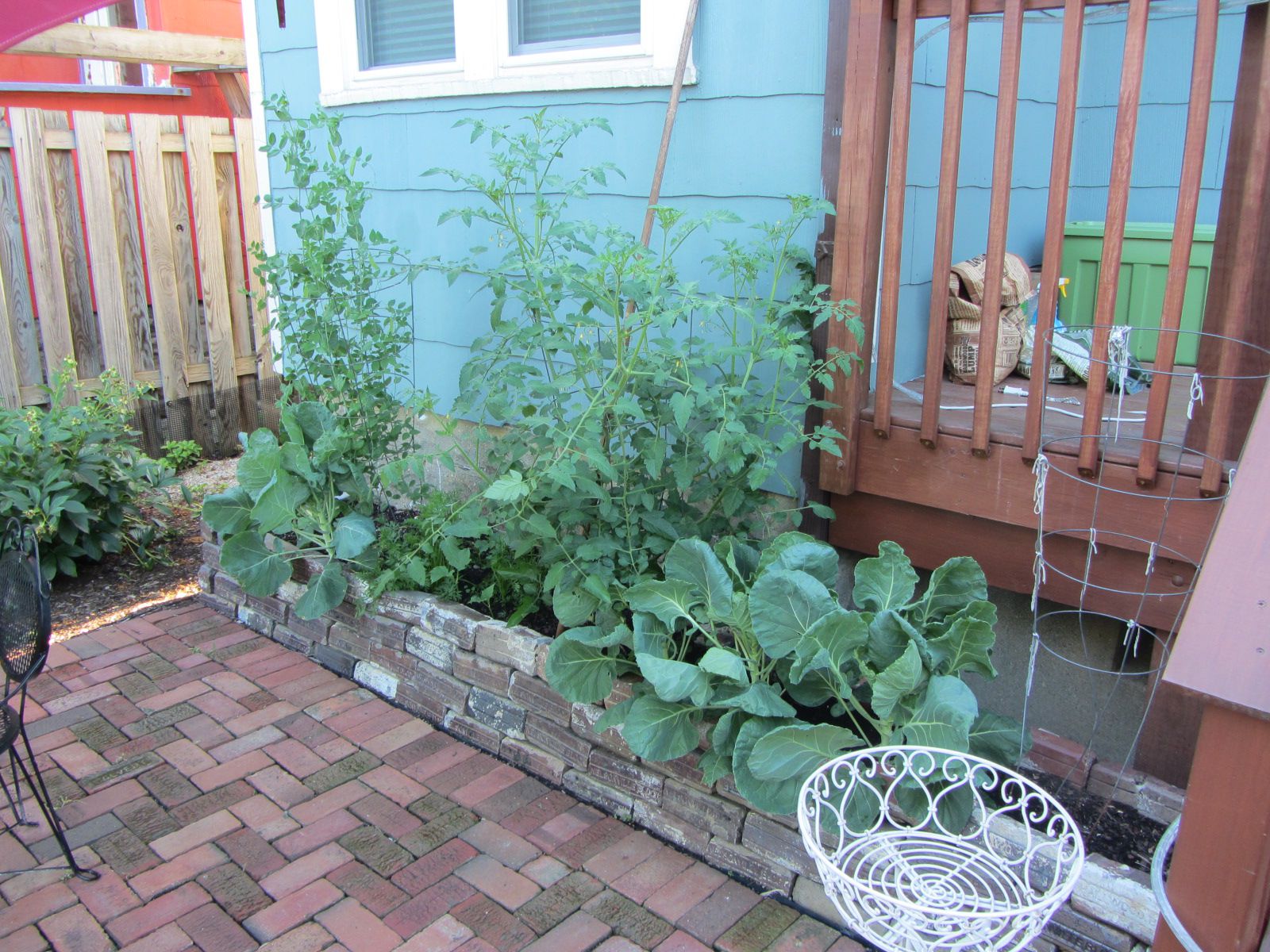 This is a raised brick planter using some different reclaimed brick that I dug up while excavating the patio area.  This brick is much older it was the original brick pavers used to pave the streets in the area (Circa 1860)
I have snow peas tomatoes Brussels sprouts  growing in this raised vegetable garden.