Landscaping with Rusty Iron – Creating a focal point in your landscape.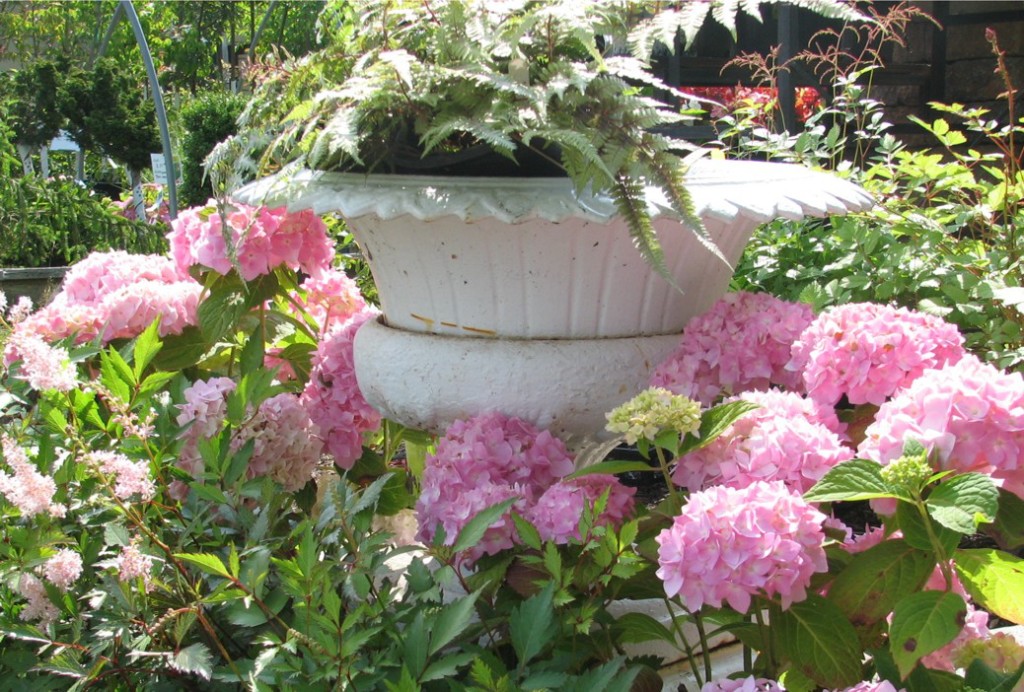 Landscaping with Rusty Iron
Creating a focal point in your landscape.
Add sophistication and elegance to any garden, front entry or patio space using properly placed garden accents. When using antique or well weathered accents you can transform a newly installed landscape into a more mature established landscape.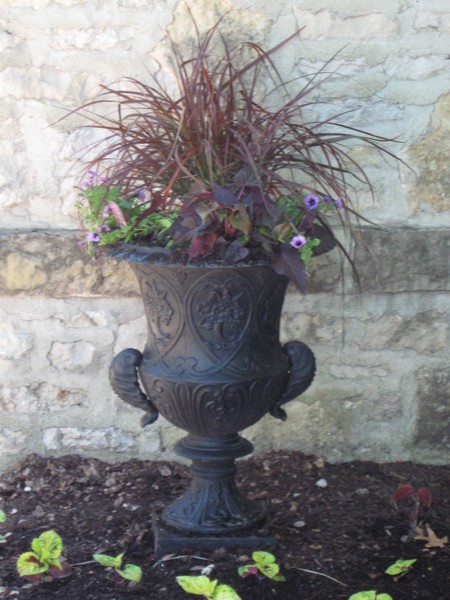 Creating a focal point in your landscape may take some planning.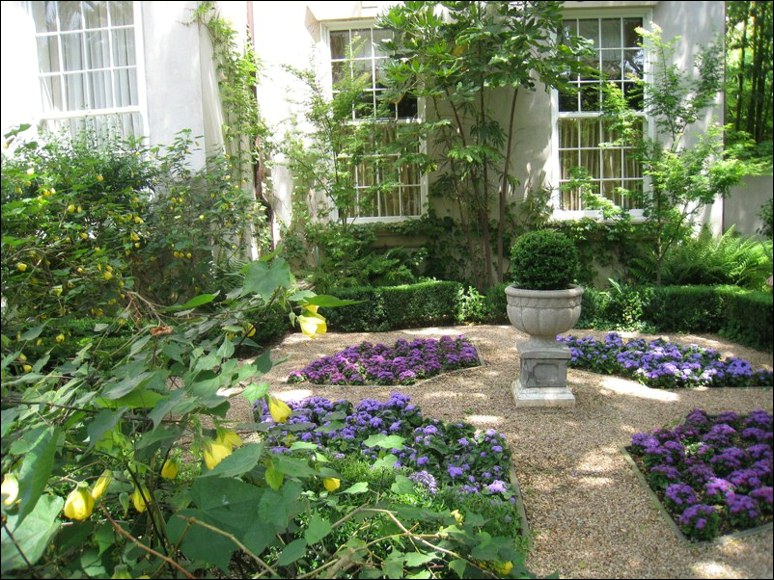 Tips for placing a garden accent piece:
1.   Visibility is a priority, consider all aspects of the approach. Can you see and enjoy the garden accent from inside of your home?  Can visitors see the garden accent as they approach your front door or driveway?  If your garden accent is blocked by a large growing shrub no one will see it.  Think about placing accent pieces around a patio space.
2.   Place garden accents in your garden or landscape beds and surround them with perennials, annuals, and low growing shrubs.  This looks better than placing say an urn in a wide open mulch bed with nothing around it.
3.   A good foundation is suggested for top heavy garden urns.  Filled with soil and plants, they easily tip over.  Consider burying a flat concrete block level with the surrounding soil. Then you can safely place your planter on top of the block foundation.
4.   Unless you are going for a rusty look, consider storing your garden accents in a garage over the winter to help increase the life span of the painted finish.
Do you Need a Free Estimate? Give us a call at 845.255.7430