Spruce and Pine Tree Privacy Screening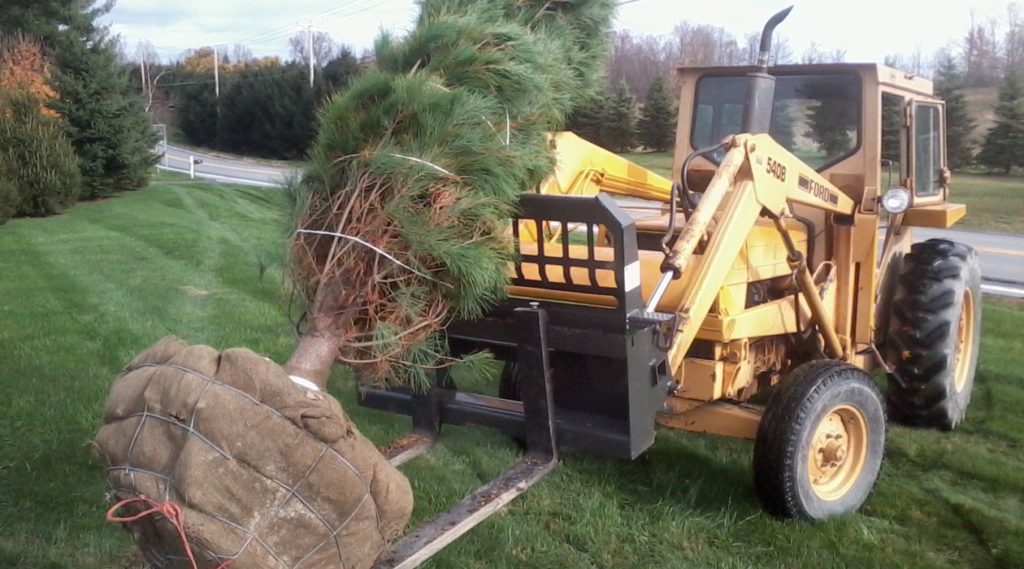 At Techmer Nursery we plant Spruce and Pine trees for privacy screening to help block unsightly views of your neighbors and roadways.
The size of the trees planted will depend on the customer's budget.  The minimum size that we plant is 5-6 ft. Spruce Trees.  We can source larger 8-10 feet trees too.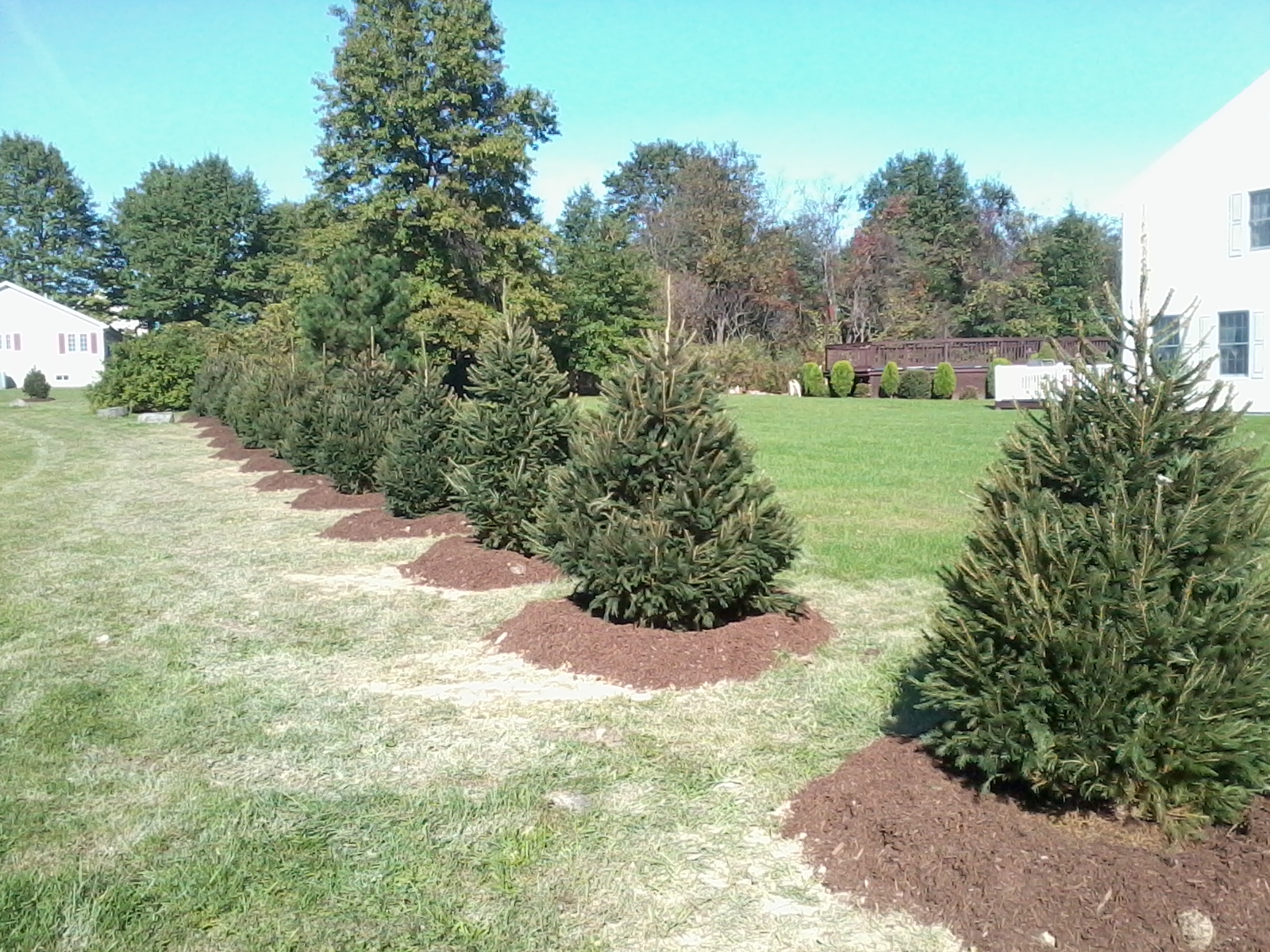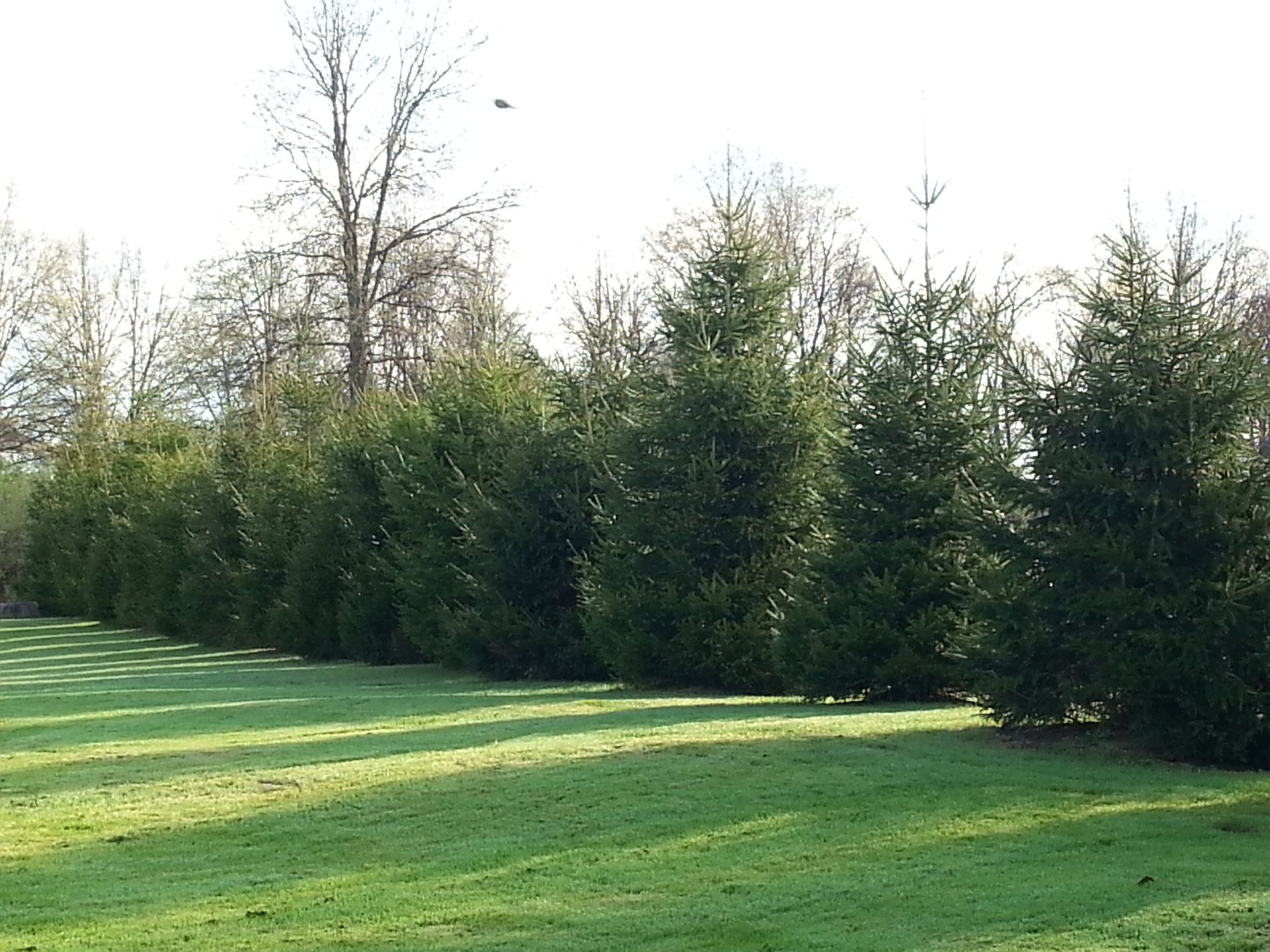 What is the Process for Planting Privacy Screening
Stop by our nursery to view available trees.  Your trees should be spaced to closer that 8 ft. apart.  This is for a fast growing evergreen.  The trees will blend into each other over time and create a stout wall of evergreen coverage.
If you are looking to block a particular view we recommend placing 1ft-6ft. stakes in the proposed planting area to help visualize the location of the trees.
We will then come out and take a look at your site conditions and soil profile.
Deer Resistant Evergreen Norway Spruce flourish in full sun locations with well drained rich organic soil.  Norway Space do tolerate partial shade which is a good choice if you need to block out an unsightly view in a wooded area.
In wet locations, we plant the trees higher partially above ground and mound good organic soil around them.
If you are in an area that has a heavy feeding white tail deer population, we usually recommend that you plant Norway Spruce.  This variety of Spruce has the best deer resistance in the Hudson Valley.  We also recommend that all other varieties of evergreens be fenced.
Another variety of evergreen that is deer resistant are Green Giant Arborvitae and to some extent Colorado Blue Spruce.
Techmer Nursery
Loacation: 4 Alhusen Rd. Modena, NY 12548
Mail: P.O. Box 349 Modena, NY 12548
Phone: 845.255.7430
Send Us a Message
Please note that we carry many varieties of plants that do well in the Hudson Valley.  We do not do special orders for individual items.  Please stop by our nursery to view our inventory. Thank You.